Why RFH LASER
Release time:2021/09/15
---
Since UV laser does not produce any thermal effects and burning issues, the result of the marking is precise, smooth and steep. A lot of material will absorb UV light at 355nm except copper and thus UV laser is suitable for processing of more types of materials.
RFH LASER is of high efficiency,excellent long term stability and exceptional good beam quality, making it an indispensable part in laser etching technique used for logo identification.
As the leading industrial solid-state laser manufacturer, RFH laser company offer 355nm ultraviolet laser, 532nm green laser and customized laser for a broad range of commercial, industrial, and scientific applications.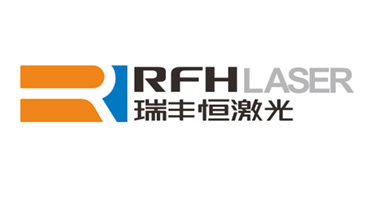 After 13 years of development, RFH now has an industrial laser oriented R&D team made up of top professionals and experts from both home and abroad. Its R&D departments cover engineering, laser and electric. In addition, RFH has obtained 10 national patent certificates and 14 software copyright certificates and is certified as "High Tech Enterprise", "Shenzhen High Tech Enterprise" and "Software Enterprise" as well as the council member of Guangdong 3D Printing Industry Innovation League and Guangdong Laser Industry Association.
Orienting to serve laser end users and system integrators, RHF's products cover from green laser to deep UV laser whose pulse power, average power and pulse repetition rate are applicable in various laser applications, including consumer electronics, electronics circuit, packaging & printing, solar power, lithium battery, semiconductor microelectronics, panel display, jewelry, biomedicine, automobile and aerospace. RFH lasers are widely used in SLA 3D printing, high precision marking & drilling & cutting, laser welding, laser plastic & metal welding, laser medicine, surface removal, wire stripping and laser inner engraving.
RFH has a complete product line and rigorous quality control system. Production is performed in dust-free workshop. Rigorous control by QC department in incoming materials, production, product check & acceptance and delivery guarantees the performance and quality of the product.
关键词: RFH,LASER
---