S9 series 3W-5W UV laser for N95 face masks
Release time:2021/09/15
---
RFH S9 series laser features fast speed, high precision and high stability, making it an indispensable part in laser etching technique used for logo identification.
355nm UV laser has a very tiny focal spot and small heat affected zone with almost no damage by the heat effect, so it is often called as cold light source. Because of this, deformation or burning of the materials caused by heat effect can be avoided.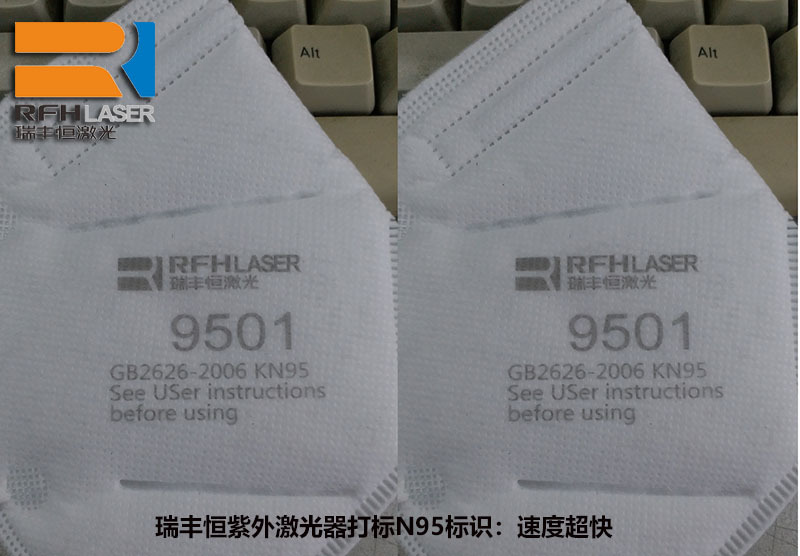 During the coronavirus, RFH S9 series 3W-5W UV laser is popular for N95 face masks marking date code.
S9 series uv laser characteristics:
1. Laser wavelength at 354.7nm, repetition rates cover a wide range(single pulse to 200kHz); laser power ranging from 3.0w-5.0w;
2. Exceptional beam quality (M²<1.2) ,absolutely assured in all repetition rates; relatively short pulse width <12ns@30 with little heat transfer to surrounding material; perfect beam spot quality(Beam Circularity>90%)
3. Unique Q-switching technology, adapts a variety of control requirements of laser applications;
Online refreshment for harmonic coupling technology;Excellent long term power stability
4. Digital control technology for the driver, enables user to command through RS232
5. This laser adopts one - style design with compact and reasonable structure, easy installation.
6. Industrial production process control technology,provides quality stable products.
RFH - The leading industrial solid-state laser manufacturer
For over 13 years with excellent long term stability and exceptional good beam quality
Production in dust-free plant & rigorous quality control system
From purchasing, pre-production quality check, assembling, finished product testing, warehouse-in inspection, pre-delivery testing to after-sales service, each step is under control to make sure product quality and consistency in both machine parameters and actual running parameters. This is what makes RFH laser lasts longer than its peers.

Top professional team, independent R&D in laser oriented power supply control system
There is a one-to-one correspondence between power supply and laser. The stability of power supply control system determines if the laser can maximize its performance during operation. RFH Laser has independent R&D in power supply technique which enables timely update and improvement of power supply control system module based on the laser's need. 12-year experience in R&D and a top professional team make RFH laser a reliable and stable laser system.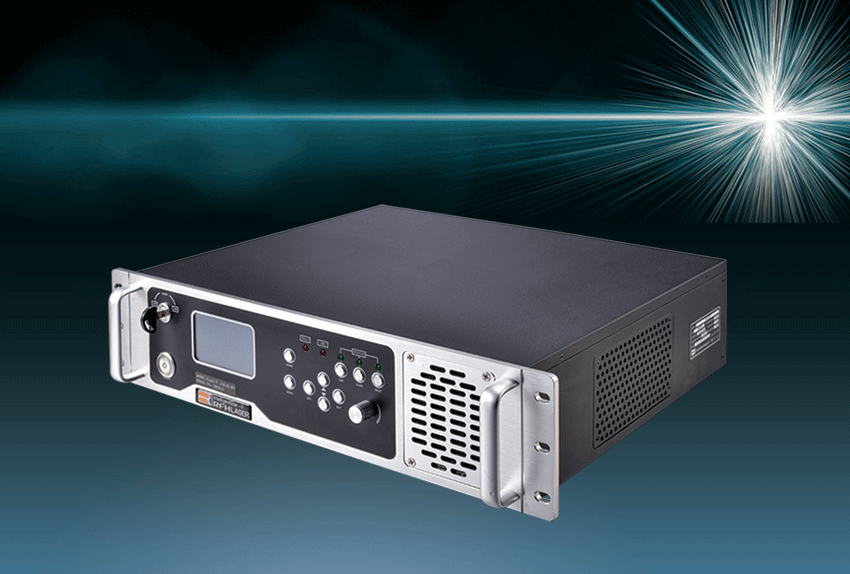 Core components of oversea brands with guaranteed quality
Pumping, Q-switching and other core components adopt oversea brands. Work with top brand component suppliers of home and abroad. Each component is guaranteed with its quality from the beginning of materials purchasing. This is why users can trust RFH laser.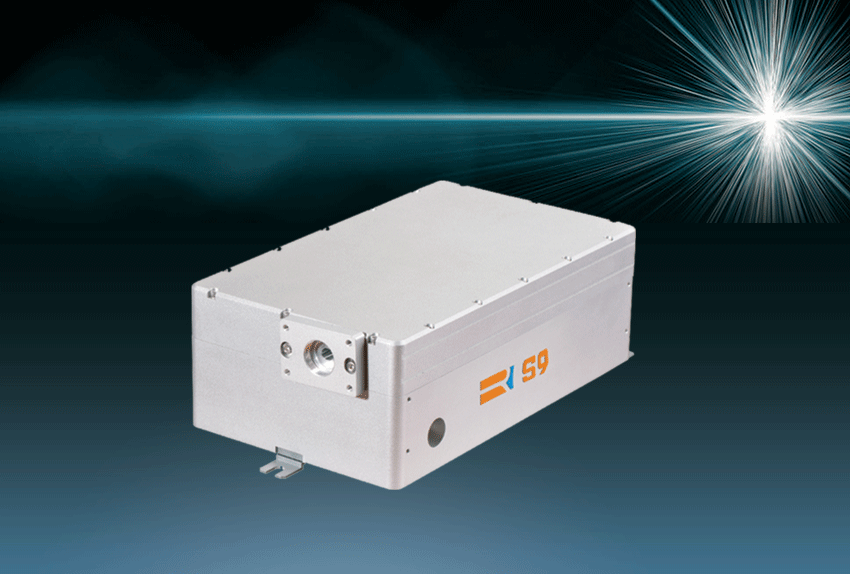 Small size, cost saving, ease of installation
Comparing with its kind, RFH laser has smaller size, more stable laser cavity and better extensibility with space saving, which makes it easy to be installed into flying laser marking machine in order to save costs for users.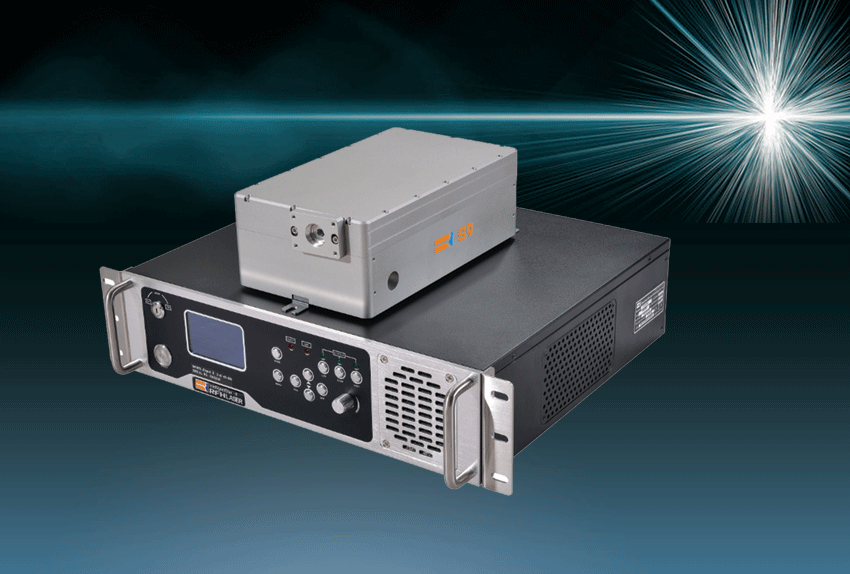 Power supply+laser head+cooling system sold in a group
Being client-oriented, RFH offers proposal of selling the whole laser system in a group so that the laser system can maximize its performance while maintaining its stability.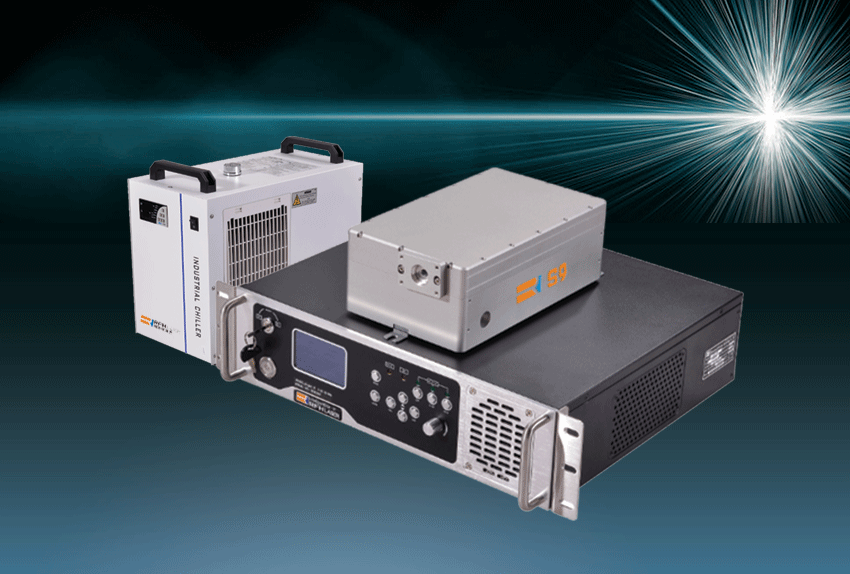 Full-digital display, supporting communication with computer, capable of laser's remote control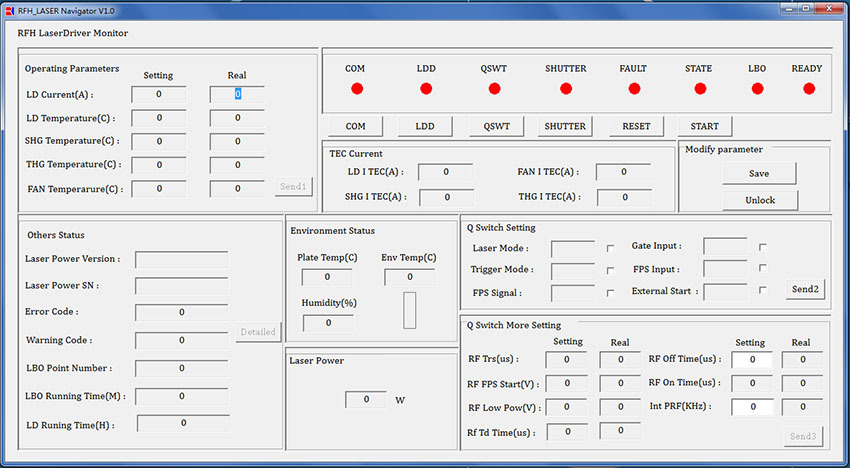 Each laser developed and produced by RFH can always remain high quality in industrial and extreme conditions of scientific research. With stable beam quality, high efficiency, best cost performance and high reliability, RFH has earned good reputation in different industries at home and abroad. After 12-year development, RFH has become a reputed brand in nanosecond laser industry.
关键词:
---