Strength interpretation! RFH Laser Explosion 2019 Munich Shanghai Light Expo
Release time:2021/09/15
---
On March 22, 2019, the domestic leading laser, optics and optoelectronics industry event - the 14th Munich Shanghai Optical Expo has come to an end. This year's exhibition attracted 26 countries, more than 1,177 exhibitors, more than 60,000 spectators. The participation has reached a record high.
At the Everbright Expo, the series of heavy new products brought by RFH have set off a lot of storms in the laser field. The fruitful results come from the customer's approval. At this year's Munich Shanghai Expo, RFH Laser Big points are highly appreciated by customers.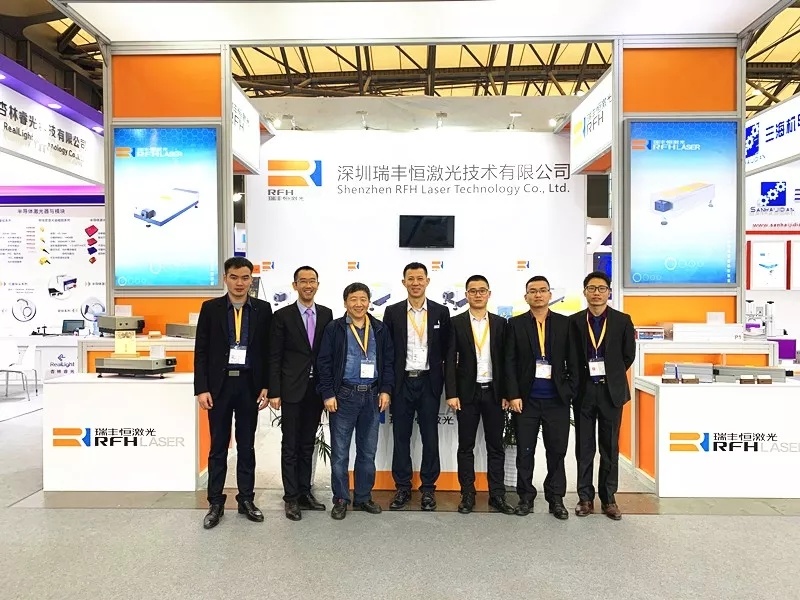 Solid laser machine is highly integrated
Also in the C position is the RFH solid-state laser machine. In the past two years, RFH's self-developed laser products have been applied on a large scale in various fields in China, and its high quality, high reliability and high cost performance have been widely recognized in the market. The new product of the Munich Shanghai Expo was immediately unveiled, and immediately caught the hearts of the audience.
RFH solid-state laser adopts unique laser cavity design, acousto-optic Q-switching technology and high-precision cooling system, which is suitable for various laser applications. The series of semiconductor pump pulsed solid-state lasers include 4.0W to 6.0W. With short pulse width (<15ns@30K), superior beam quality (㎡<1.2) and perfect spot characteristics (spot ovality >90%), it is ideal for packaging material marking, film cutting and various non-metal Surface processing of materials. Mainly used in 3C industry marking, white goods / electrical housing marking, flight marking of food, pharmaceutical packaging production date, scribing of various materials, blind groove treatment, emerging ultra-thin metal foil micro-hole production.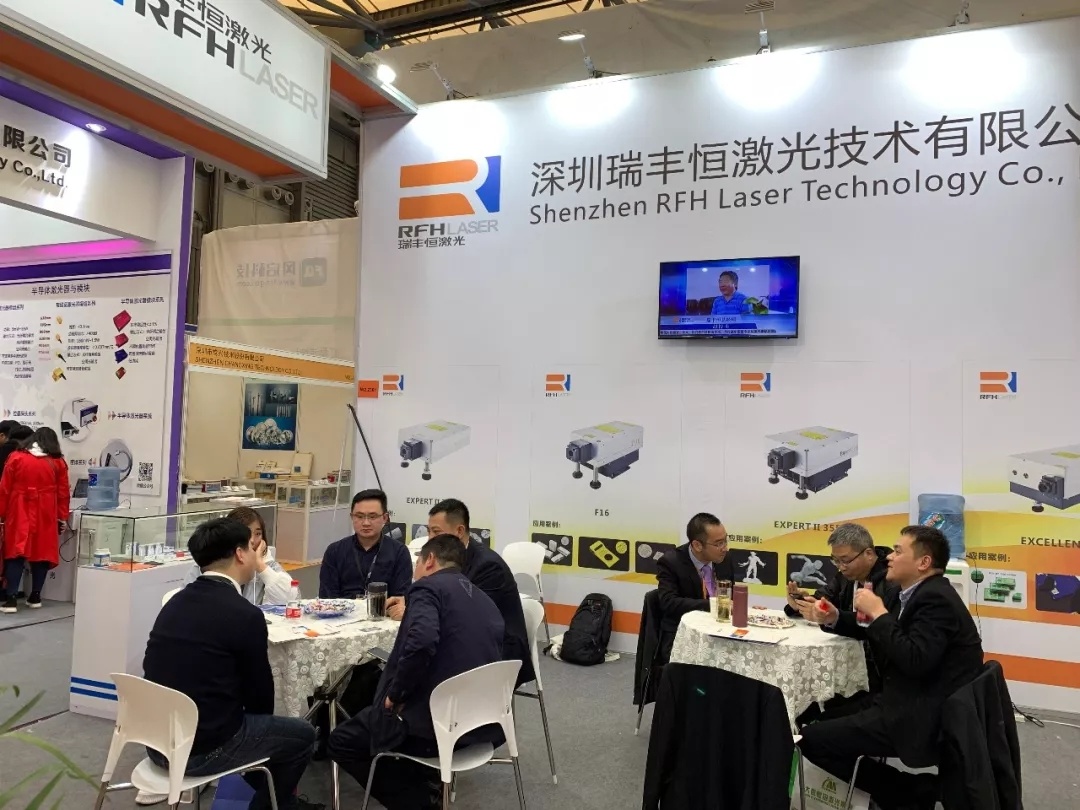 RFH's laser adopts a new integrated design, and the power control system is integrated into the laser head cavity; it is designed in strict accordance with the manufacturing requirements of the top international customers to meet the needs of China's production line, while ensuring long-term stability and reliability. The launch of this product has received attention and consultation from many customers, and the scene is very hot.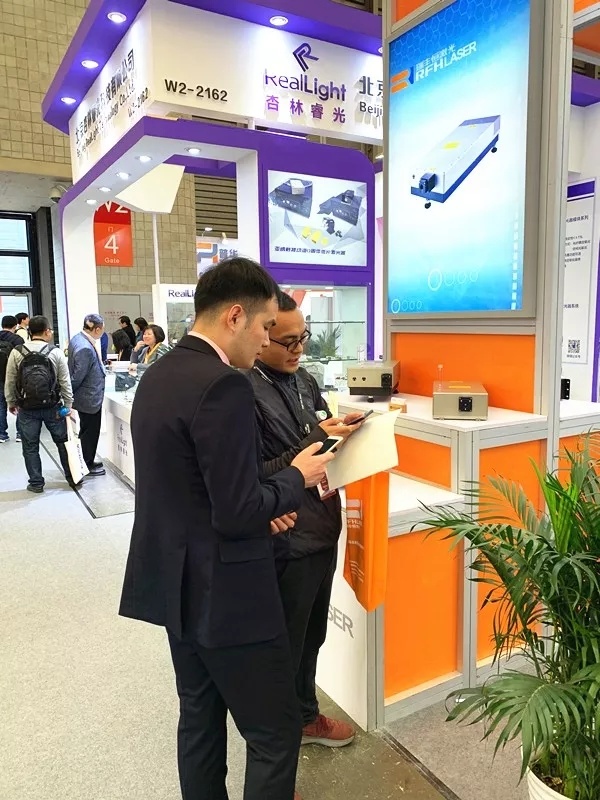 Revolutionary progress in laser processing
As one of the earliest companies engaged in the field of laser technology, RFH constantly studied the pain points and needs in the laser application scene, making full use of the advantages of laser intelligent automation and visual and technological innovation applications for industry, medical and scientific research. Other areas provide the ultimate solution for top-of-the-line laser products and applications.
At this exhibition, RFH's latest laser has many advantages such as challenging the traditional process limit, higher burning candle efficiency, low heat input to avoid cracks, etc., so it is more cost-effective and more reliable. At the same time, it is sufficient for very precise and stress-free micromachining, and can be widely used in semiconductor wafer processing, FPC processing, metal micromachining, LCD & LED full screen processing and other fields.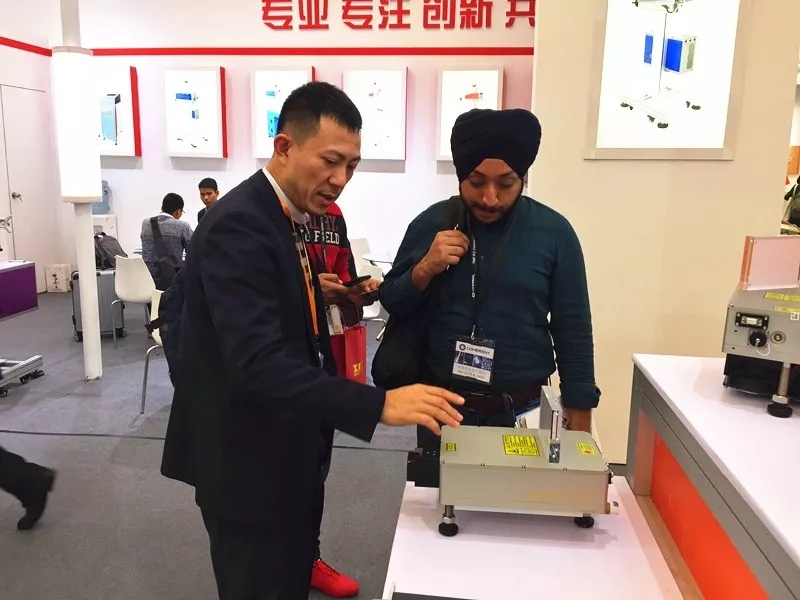 As a new product of "eye-catching" strategy at this year's show, RFH's new generation laser has received a lot of attention. Many customers and professional visitors gave a very high evaluation after experiencing the new products that RFH debuted at the exhibition this year. . With RFH's continuous investment in ultra-fast laser technology and its applications, the commercial picosecond laser produced by RFH has gradually entered various aspects of industrial processing.
In addition, Ruifeng constant air cooled ultraviolet laser, air-cooled green laser, high-power water-cooled ultraviolet laser, air-cooled rapid prototyping (3D printing) ultraviolet laser, high-power green laser and other classic products also showcased at the Expo! Received recognition from customers at home and abroad.
Wind and rain roads
In the past 2018, the global laser industry has maintained a 15% growth. The core industrial lasers have been standardized and scaled up. Laser processing has entered the era of "general processing" from the "special processing" era. At this fair, we have seen that China's laser and optical markets are already in the fast lane of development. Photovoltaic technology marked by laser is widely used in various fields such as industrial production, medical technology, automotive and lighting. "Intelligent light manufacturing" is constantly breaking through the bottleneck of traditional manufacturing.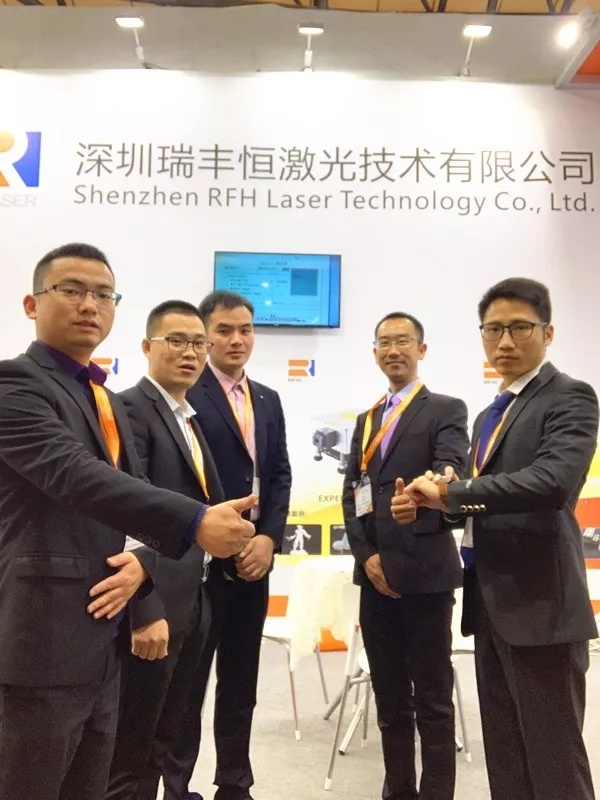 For RFH, ingenuity and innovation are endless. In 2007, RFH came into being in Shenzhen, the city of innovation. In 2018, RFH achieved rapid and steady development. Twelve years of the first period, the so-called "storage of power, can be far away", after 12 years of wind and rain baptism, RFHzheng, already in the leading position in the laser industry, is ready to launch, starting the next round from excellent to Excellent road to struggle.
关键词:
---