In the new era of enabling lasers, RFH will meet you at the Laser and Smart Equipment Expo!
Release time:2021/09/15
---

The top event of the South China laser industry - the 13th China (Shenzhen) Laser and Intelligent Equipment Expo (hereinafter referred to as: LASERFAIR SHENZHEN 2019) will be held in Shenzhen Convention and Exhibition Center from May 8th to 10th. 200 well-known domestic and foreign laser companies will bring all kinds of advanced laser technology, laser cutting/welding solutions, laser precision machining, 3D printing, laser processing products, optical materials and components to the exhibition area of ​​22,500 square meters.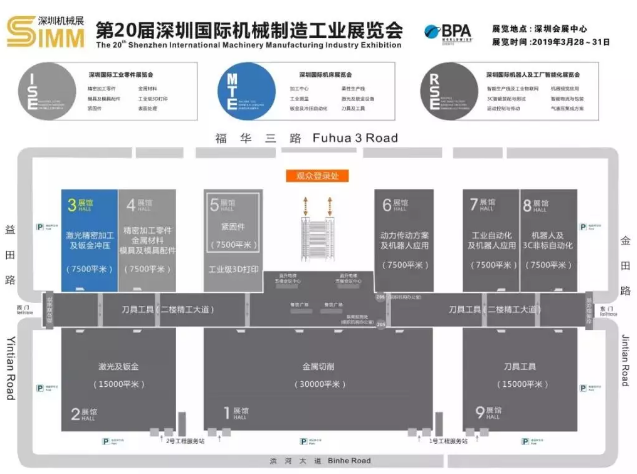 (exposition map)
In this exhibition, RFH Laser will bring the industry's leading solid air-cooled UV laser, air-cooled green laser, high-power water-cooled UV laser, air-cooled rapid prototyping (3D printing) UV laser, high-power green laser, and UV integration. Machines and other series of products, in the 8th Hall 8C013 booth to meet you!
Exhibiting new products
Solid-state laser machine
The RFH Solid-State Laser Integrated Machine will present a new laser technology application at this exhibition. It adopts unique laser cavity design, sound and light Q-switching technology and high-precision cooling system, which is suitable for various laser application requirements. Marked in 3C industry, white goods/electrical casing marking, flying mark of food and pharmaceutical packaging production date, scribing of various materials, blind groove treatment, emerging ultra-thin metal foil micro-hole production.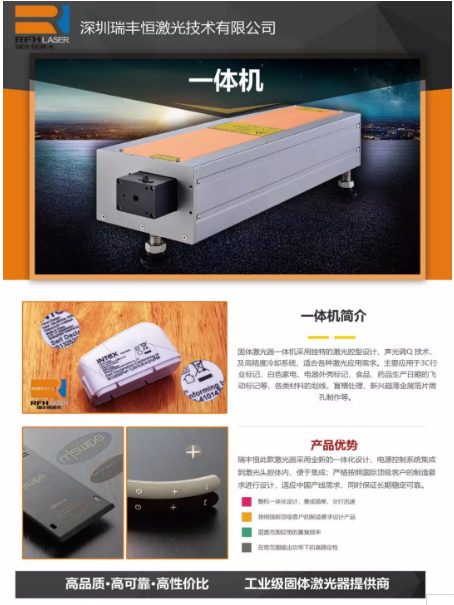 On the basis of 2018, the industrial laser industry is facing new opportunities for the transformation of many industries such as communications and energy. With the breakthrough of laser core technology and the development of more applications, the demand for laser processing market in China will continue to increase in the future, and the industrial development prospects are good.
RFH Laser, a 12-year deep-growing industry, focuses on the production and innovative application of solid-state lasers. This year's show will showcase laser technology in automotive, metal processing, electronics manufacturing, integrated circuits, communications, medical, energy, home appliances, etc. Innovations in the industry sector.
May 8-10
Shenzhen Convention and Exhibition Center
Booth 8C013 in Hall 8
RFH laser will not be seen with you!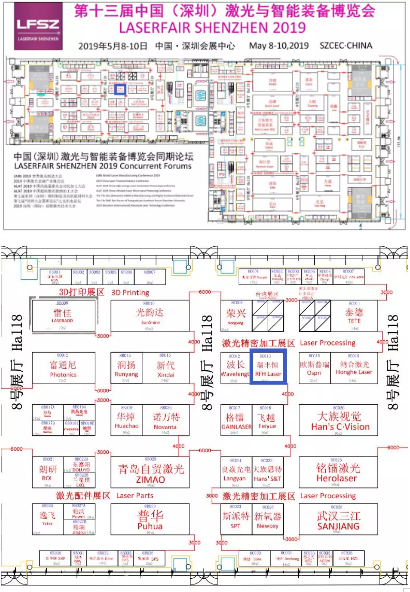 (The booth map of Hall 8 and the blue sign for the "RFH Laser" booth, please come)
关键词:
---