A good helper for crystal glass carving-RFH high power nanosecond green laser 532nm
Release time:2021/09/15
---
A good helper for crystal glass carving-RFH high power nanosecond green laser 532nm
Website: http://www.rfhtech.com
Whatsapp(Wechat): 18928466502
Email: export06@rfhlasertech.com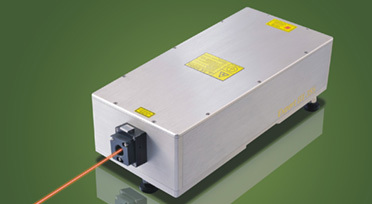 Whether it is crystal or glass, the technology of interior carving has been well developed today, and the speed and quality of craftsmanship through interior carving have also been continuously improved. The participation of the laser has raised the crystal engraving process to a higher level.
Thanks for Mother's Day! High-power green laser 532nm engraving crystal 3D three-dimensional pattern
Recently, a manufacturer from Dongguan hopes to launch a custom crystal engraving on Mother's Day, carving a 3D three-dimensional pattern into a well. So he contacted RFH Laser Technology, a company he had been working with in the past, and purchased an additional laser machine suitable for crystal engraving.
After RFH's understanding, he finally recommended a 532nm high-power green laser. This green laser from RFH has excellent beam quality, strict guarantees in all frequency ranges, and unique Q-switched control technology can be applied to various laser application requirements. During the laser engraving process, the green laser beam scribes inside the crystal and quickly completes the desired 3D pattern.
RFH green laser engraves crystal glass inside, making the engraving process a step up
In addition, the debris generated by the green laser during the engraving process is different from the flying of traditional machines, but it can ensure that there is no flying dust and create a safe and green processing environment. The green laser can be used when it is plugged in, and it can be used continuously for 24 hours, which fully meets the requirements of this manufacturer.
RFH green laser can undertake all kinds of special customization, fast processing is suitable for various flying assembly lines, and it is an excellent helper for customers to add orders.
关键词: green,laser
---