Wuhan customer consulting to buy high frequency UV laser for 3d light curing SLA printer
Release time:2021/09/15
---
Wuhan customer consulting to buy high frequency UV laser for 3d light curing SLA printer
Website: http://www.rfhtech.com
Whatsapp(Wechat): 18928466502
Email: export06@rfhlasertech.com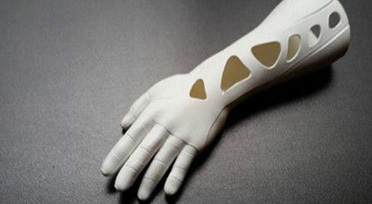 SLA is one of the three key technologies used in 3D printing. In SLA technology 3D printing, the laser "pulls" the first layer of printed matter into the photosensitive resin, and after the first layer is completed, the laser is used to cure the next cross-section. , and repeat the same process with the laser until the entire part is complete. It can be seen that there is an important position in laser 3D photocuring SLA printing.
The Super Capability of RFH 10W 15W High Power UV Laser in 3D Laser Marking
Recently, at the 3D printing technology exchange meeting, RFH demonstrated the super capabilities of its high-frequency ultraviolet lasers developed for many years, which made customers from different regions stop and watch.
A 3D light curing SLA printer manufacturer from Wuhan reached a purchase agreement with RFH on the spot. In response to the current market demand, the high-frequency UV laser launched by RFH this time has a more refined design and more stable light output, so that users do not need to enlarge the optical path, which greatly reduces the cost. The lightweight style is more suitable for flying marking and laser curing. Let the stable power continue to increase.
The charm and professionalism of RFH UV nanosecond laser in the field of 3D light curing SLA printing
The high-frequency UV laser with a laser wavelength of 354.7nm covers a wide range of repetition frequencies. The Q-switching control technology is suitable for the control requirements of laser applications. It can be well adapted in 3D printers. The laser has a long service life and can be used continuously for 24 hours. stable output. In addition, the integrated design makes the Wuhan customer very satisfied, because the special technology can always be completely adapted to the laser can also be solved, which is a very reassuring product.
RFH High Frequency Ultraviolet Laser
At this exhibition, RFH gained further attention with its high-frequency ultraviolet lasers and other products, allowing more people to see the charm and professionalism of RFH in different fields.
关键词: uv,laser
---