RFH 10W UV Laser Marking On Metal Copper Ring
Release time:2021/09/15
---
RFH 10W UV laser marking on metal copper ring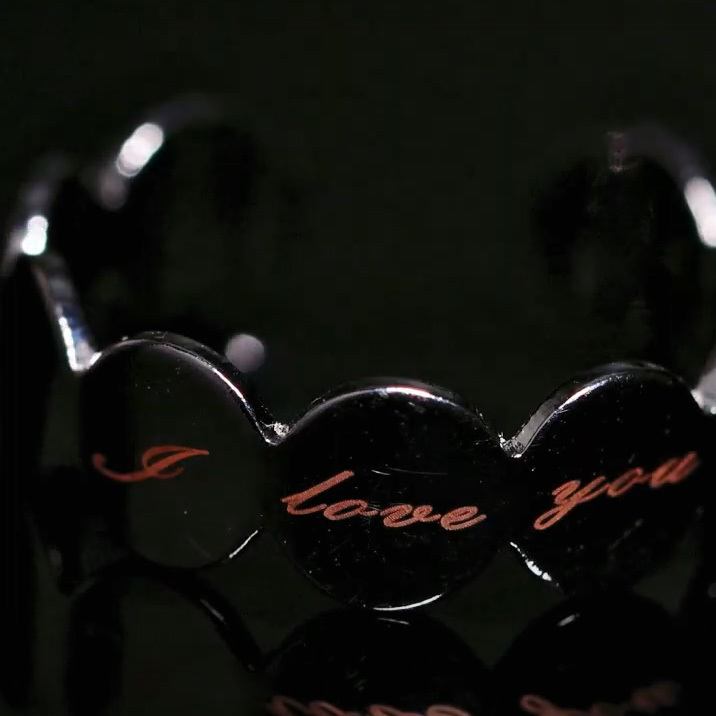 Laser marking is the use of laser beams to mark permanent marks on the surface of various materials. The effect of marking is to expose the deep material through the evaporation of the surface material, or to "carve" traces through the physical changes of the surface material through the light energy, or to burn part of the material through the light energy, showing the desired etched pattern , text, barcode and other graphics, currently have a very prominent application in the metal decoration industry.
Nowadays, young people pay more attention to the pursuit of customization and personalization. The finished diamond rings launched in large quantities can no longer meet their needs for rings. Therefore, cheaper copper rings that can be easily customized have been welcomed by them.
RFH S9 UV laser is a laser instrument that can help copper rings for marking production. RFH ultraviolet laser can realize the function of private customization of rings. The beam quality of the marking machine is good, and it can finely engrave tiny copper rings. The kerf is smooth and beautiful, and the marking speed is fast. Electricity, clear and beautiful marking, short batch processing time of workpieces, maximizing profit per unit time and single product, very suitable for flying assembly line production and private customized copper ring technology.
RFH ultraviolet laser can maximize the demand for customized copper rings, satisfy the requirements of more manufacturers, maximize the benefits and efficiency of manufacturers, and continuously help small and medium-sized enterprises grow. It is a good partner of customers and a leader in the laser industry. figure.
关键词: 10W UV Laser Marking,Marking On Metal Copper Ring
---