2017 Shanghai Light Expo
Release time:2021/09/15
---
As the largest laser, optics and optoelectronics industry event in Asia, the Munich Shanghai Expo has been presenting in Shanghai since 2006. It presents an all-round product content of the optoelectronics industry from an international perspective, designed to meet the unique needs of the Chinese market.
900 domestic and foreign manufacturers gathered in Asia's first photovoltaic feast
The 2017 Shanghai Light Expo will be held at the Shanghai New International Expo Center on March 14-16, 2017. The exhibition area will reach 50,000 square meters. It is expected that nearly 900 exhibitors from all over the world will participate in the event.
As the largest optoelectronic event in Asia, Munich Shanghai Expo will include the world's top laser optoelectronic technology, bring together the latest and most advanced products at home and abroad, explore cutting-edge industrial hotspots and scientific research problems, and will undoubtedly attract global attention again! The exhibition is divided into four exhibition areas: laser and optoelectronics, optical and optical manufacturing, laser production and processing technology, imaging, inspection and quality control, all-round display products.
Among them, the exhibitors of the laser production and processing technology exhibition area have express, Dazu, Huagong, Pentium Chutian, RFH, Tiantian Miaji, Yi, Delong, Ted, Hanzu Yueming, Luhe Feihong, Zhongzhong Kesixiang, Haimuxing, Chutian, Yunteng, Zhuo Ra, Shengxiong, Laser Valley, Fanuc, Stäubli, ABB, Xinsong, EO, etc.
Lasers are related to exhibitors in the optoelectronics exhibition area, Ripple, IPG, Cambridge Technology, Synrad, SPI, Edgewave, Chuangxin, Raylase, Scanlab, Huari, American Photon, Ricoh, Laserline, Enna, Caplin, Ra Bao, Feibo, Juguang, Jiepu Te, Haifu Photon, etc.
Exhibitors in the Optical and Optical Manufacturing Pavilion include Edmont, II-VI, Nikon, Hamamatsu, Xianlislauer, Schott Molit, Wavelength, Yongxin, Fujing, Zhuoli Hanguang, Daheng, Hai Tai Xinguang, Weihai Optics, Xinu Optics, Dongjun, Huake, etc.
Exhibitors in the imaging, inspection and quality control exhibition areas include Sirui, Hexagon, Zeiss, 翟Kleimda, Renishaw, First Sensor, Jenoptik, PI, Fllr, Igno, Giant, Weirui Jing Branch, Framos, Baumer, Changguang Chenxin and so on.
Unprecedented scale, the world's top laser optoelectronic technology competes on the same stage
As the largest laser, optics and optoelectronics industry event in Asia, the Munich Shanghai Expo will attract the world's laser industry's heroes, and bring their latest products, technologies and solutions to compete on this stage, taking you on the laser. The world, unlimited imagination, endless charm! Not only can you experience the charm of "Made in China", but also feel the passion of nearly 900 international cutting-edge optoelectronic technologies, and feel the technological revolution brought by "smart light manufacturing"!
Laser processing and robots to create a high-quality "smart" factory
As the production mode shifts to flexibility, intelligence, and fineness, it is extremely urgent to build a new manufacturing system with intelligent manufacturing as the fundamental feature. The demand for industrial robots in industries around the world is increasing. Intelligent robots equipped with machine vision systems work hand-in-hand with advanced laser processing technology to build smart factories while improving processing technology and creating the most competitive products! Robots such as KUKA, FANUC, ABB, Yaskawa, Shinsong, and Stäubli gather at the 2017 Munich Shanghai Expo to prepare more "smart" surprises for you!
Laser-assisted innovation process "Smart" new product advantages
"Made in China" is constantly going to the world, market competition is intensifying, and product performance and manufacturing process requirements are getting higher and higher. Compared with traditional processing technology, the laser process level is outstanding! Laser technology focuses on applications such as laser welding, laser cutting, laser weakening, laser marking, laser trimming, and laser remanufacturing in industrial manufacturing. After 12 years, the Munich Shanghai Expo has covered the world's top laser companies, and has seen all the advanced technologies to fill the innovative energy field!
Concurrent activities in the same period, bringing together cutting-edge technologies and hot topics in the industry
PHOTONICS CONGRESS CHINA will also be held in the same period of the exhibition. The conference will be rich in topics and focus on hot topics in the industry. The theme will include laser processing, advanced lasers, optical technology, infrared imaging technology, laser safety, beam analysis and other latest research and development achievements and progress. Covers multiple laser and optoelectronic fields.
Exhibition time: March 14-16, 2017
Venue: Shanghai Light Expo
Booth No.: No. 4558, Hall N4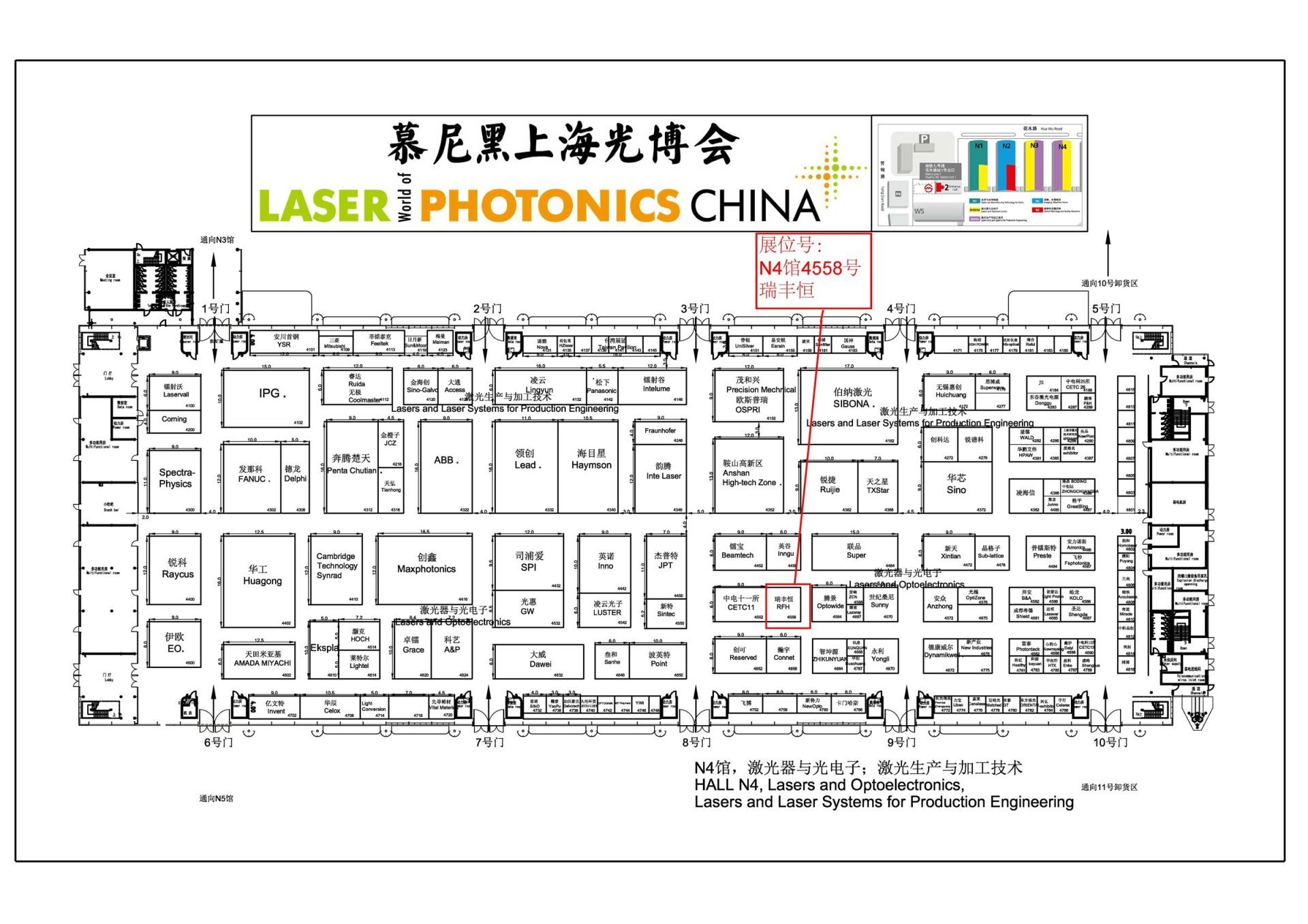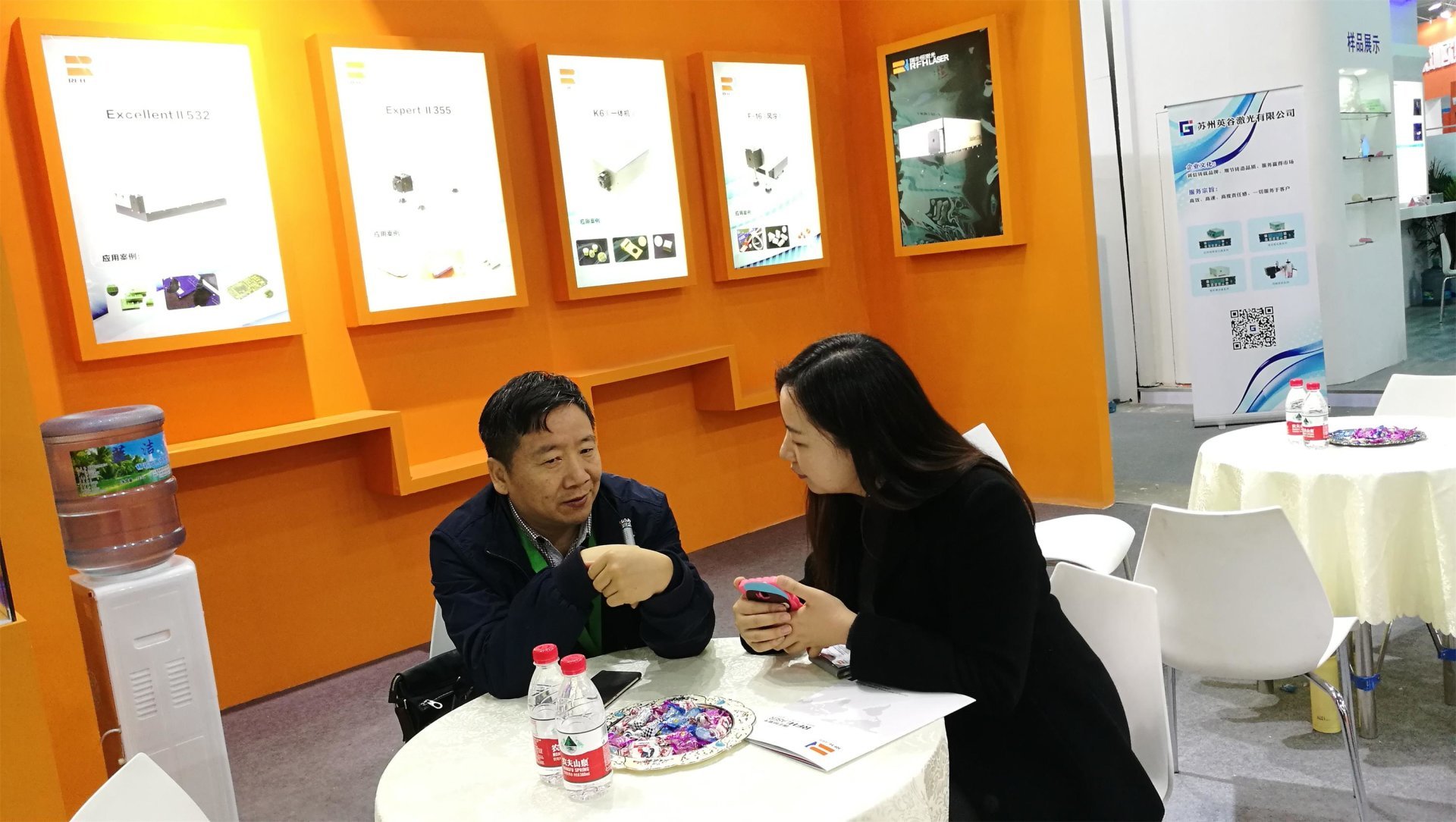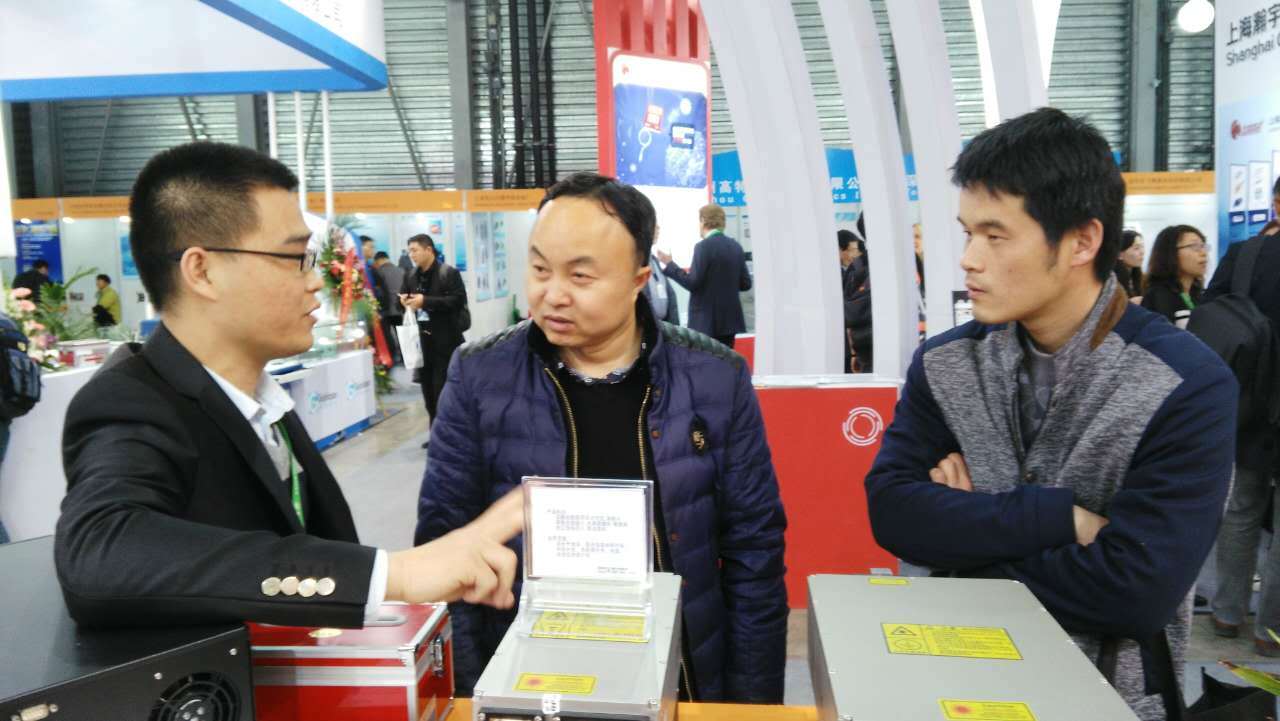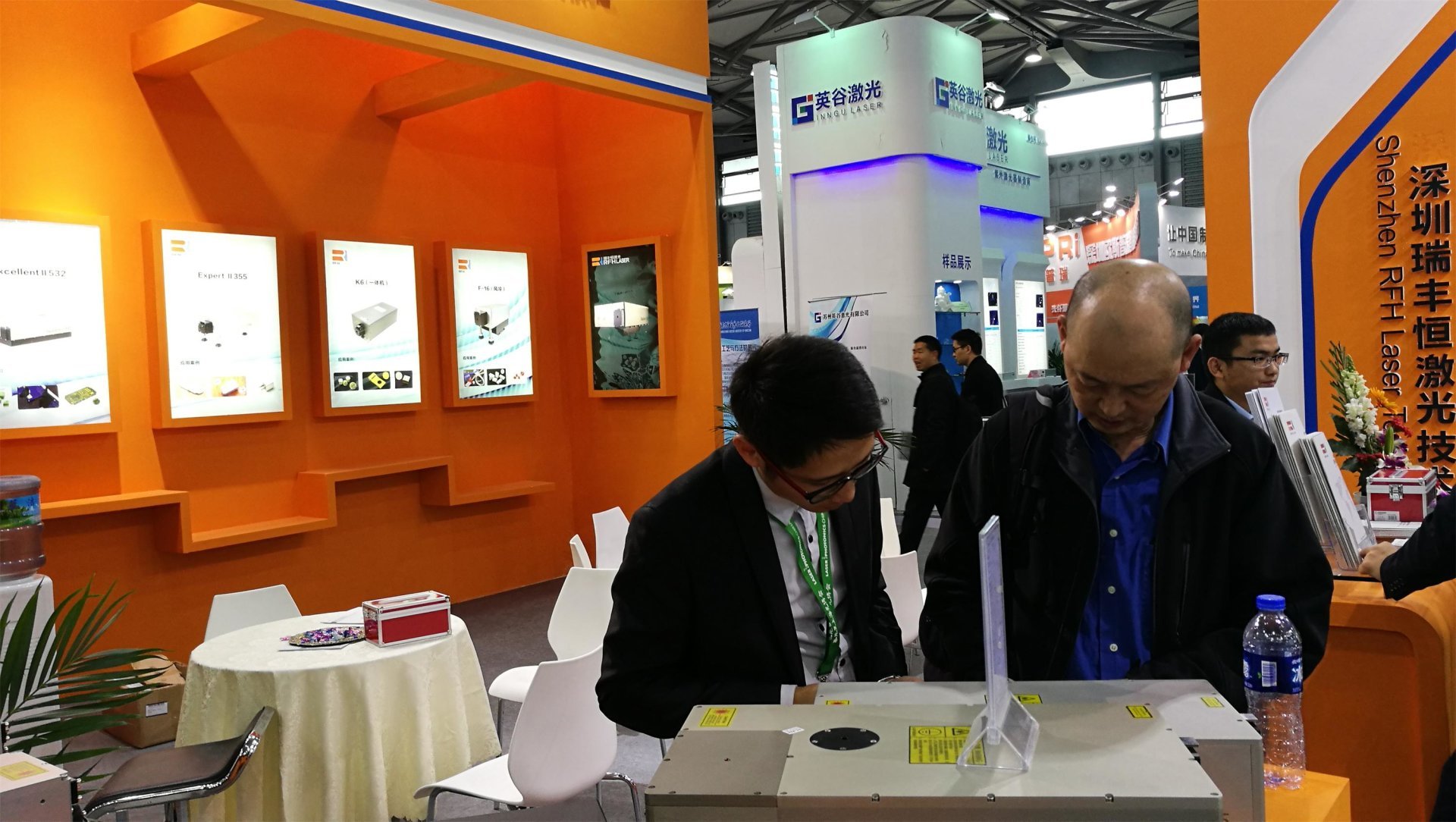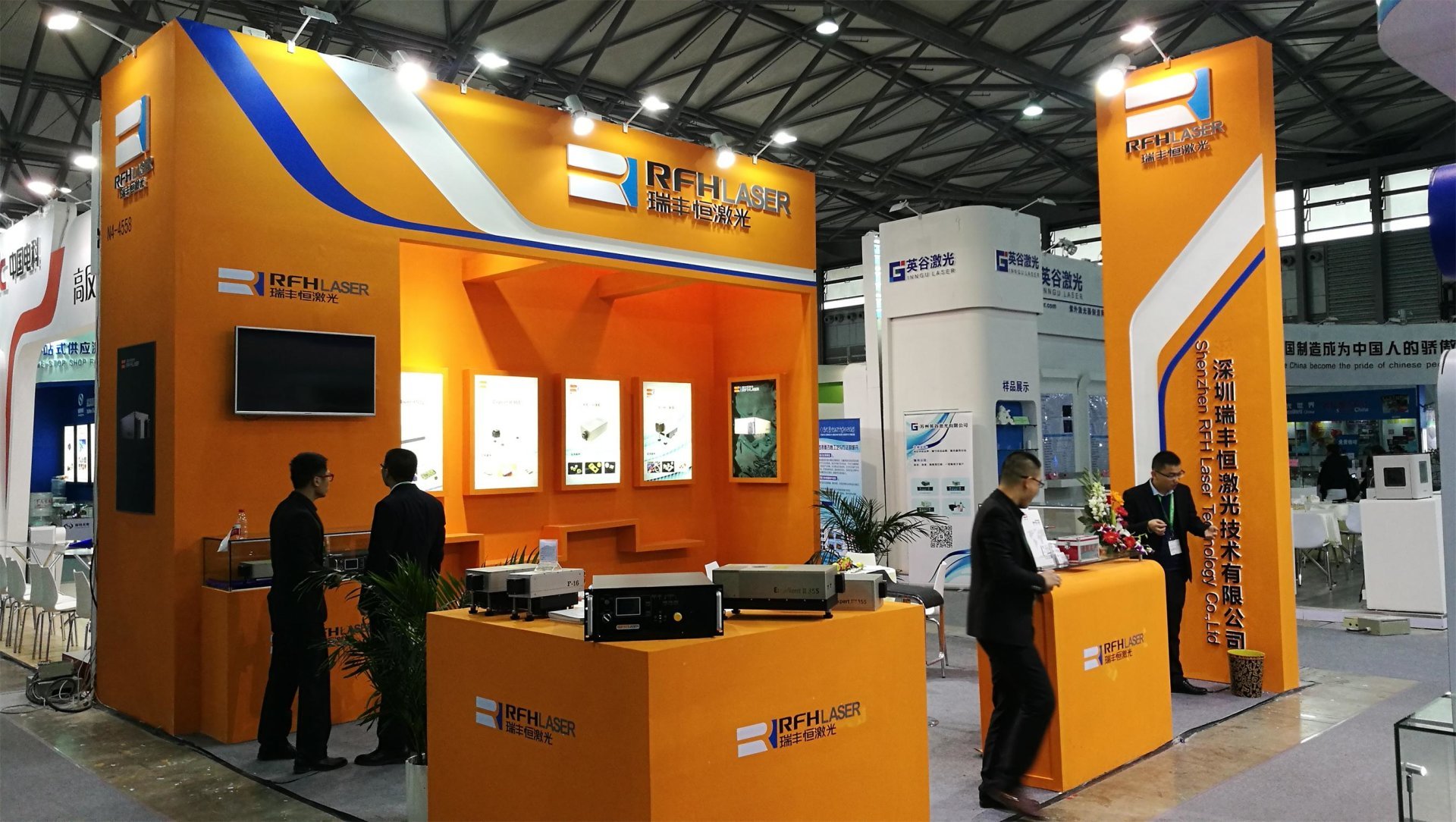 关键词:
---