2017 South China (Guangzhou) Advanced Laser and Processing Application Technology Exhibition Invitation
Release time:2021/09/15
---
The South China (Guangzhou) Advanced Laser and Processing Application Technology Exhibition was jointly established by the Laser Processing Professional Committee of the China Optical Society and Munich Exhibition (Shanghai) Co., Ltd. to promote the two-way development of the laser industry and the manufacturing industry in South China. Focusing on the laser processing market in South China, the exhibition focuses on the laser processing application group as the main audience source. It aims to provide personalized products and industry solutions for laser processing potential users in South China to meet users' technology, efficiency and cost. The strict requirements, in line with the trend of industrial change!
World manufacturing focuses on China, and Chinese manufacturing focuses on South China. Represented by Guangzhou, Zhongshan, Shenzhen and other places, South China has become a gathering place for modern manufacturing. The South China Laser Show uses the four major exhibition areas of advanced light source, sheet metal processing, precision manufacturing and processing services as the entry point to show the latest achievements in laser processing through laser application examples. Based on in-depth market research combined with the actual needs of laser processing users, the company aims to provide personalized products and solutions for end users to meet the stringent requirements of technology, efficiency and cost. The South China Laser Show is not only a cutting-edge exhibition that conforms to development, but also a show of lasers and related industries!
The laser processing technology seminar held at the same time was rich in topics, focusing on hot topics in the industry, providing the most effective communication platform for experts in laser processing and users in the field of application. The successful application of laser processing technology will share the advantages and prospects of laser processing solutions around the laser processing technology of automobiles. The "Difficult to Process" and "Mixed Processing" high-end technology forums provide efficient solutions for difficult machining requirements, special materials, and "hybrid processing".
Here,RFH Laser sincerely invites you to visit our booth!
Exhibition time: September 18-20, 2017
Booth Location: Guangzhou Pazhou Poly World Trade Expo Center
Booth No.: Booth 1G13 in Hall 1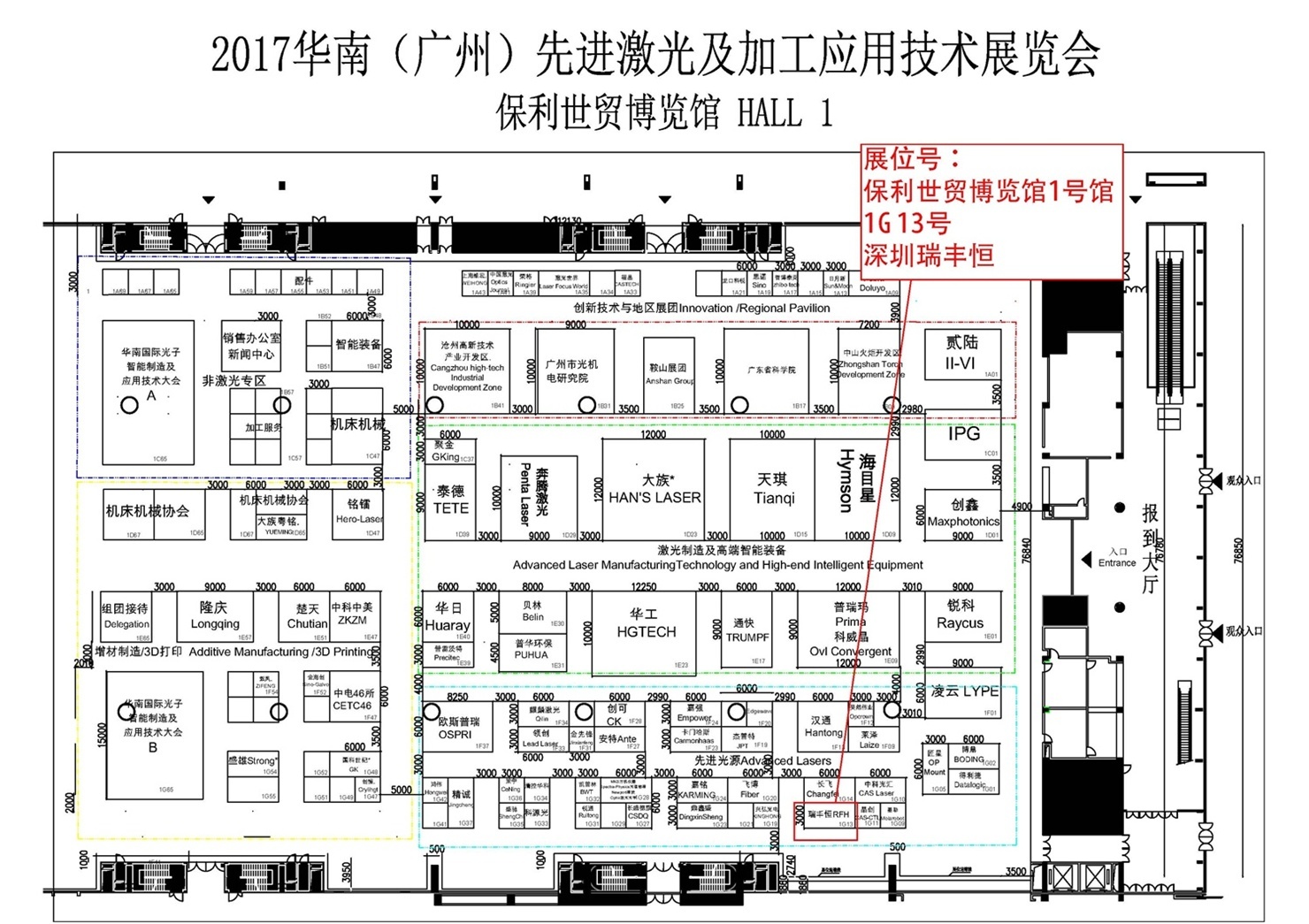 关键词:
---