ILOPE International Laser•Photonics Exhibition 2015
Release time:2021/09/15
---
China International Optoelectronic Industry Expo and China International Laser and Optoelectronics Products Exhibition is an international exhibition officially approved by the State Council of the People's Republic of China, sponsored by the Ministry of Information Industry of China and the China Trade Promotion Council, and jointly organized by the China Optics and Optoelectronics Industry Association. The first exhibition was held at the China International Exhibition Center in Beijing in 1991. The exhibition aims to showcase advanced optoelectronic technology products, promote the development of China's optoelectronic industry, enhance the economic and trade exchanges between Chinese optoelectronics companies and the world's enterprises, and understand and enter the Chinese optoelectronic market for overseas companies. Provide a platform to promote the development of China's optoelectronics production, learning and research integration.
After more than ten years of development, as the most authoritative comprehensive optoelectronic product exhibition in China, the exhibition has attracted more than 120,000 professional visitors, business people, corporate decision makers and 27 overseas trade representatives from 36 countries. The group participated in and visited the Photonics Exhibition, which was reported by nearly 300 newspapers and TV reporters from 15 countries. At the same time, 138 experts from North America, Germany, Italy, France, Russia and Chinese Academy of Sciences organized more than 100 experts. In the professional seminars, the total turnover of the exhibition reached 13.58 billion yuan. At present, this exhibition has become the best platform for domestic and foreign merchants to find business opportunities, display and purchase the latest optoelectronic products and exchange technology. About 85% of the exhibitors are satisfied with the results of the exhibition and said that the results exceeded their expectations.
Here, RFH Laser sincerely invites you to visit our booth!
Exhibition time: October 14-16, 2015
Venue: Beijing China International Exhibition Center
Booth No.: Booth 3406, Hall 3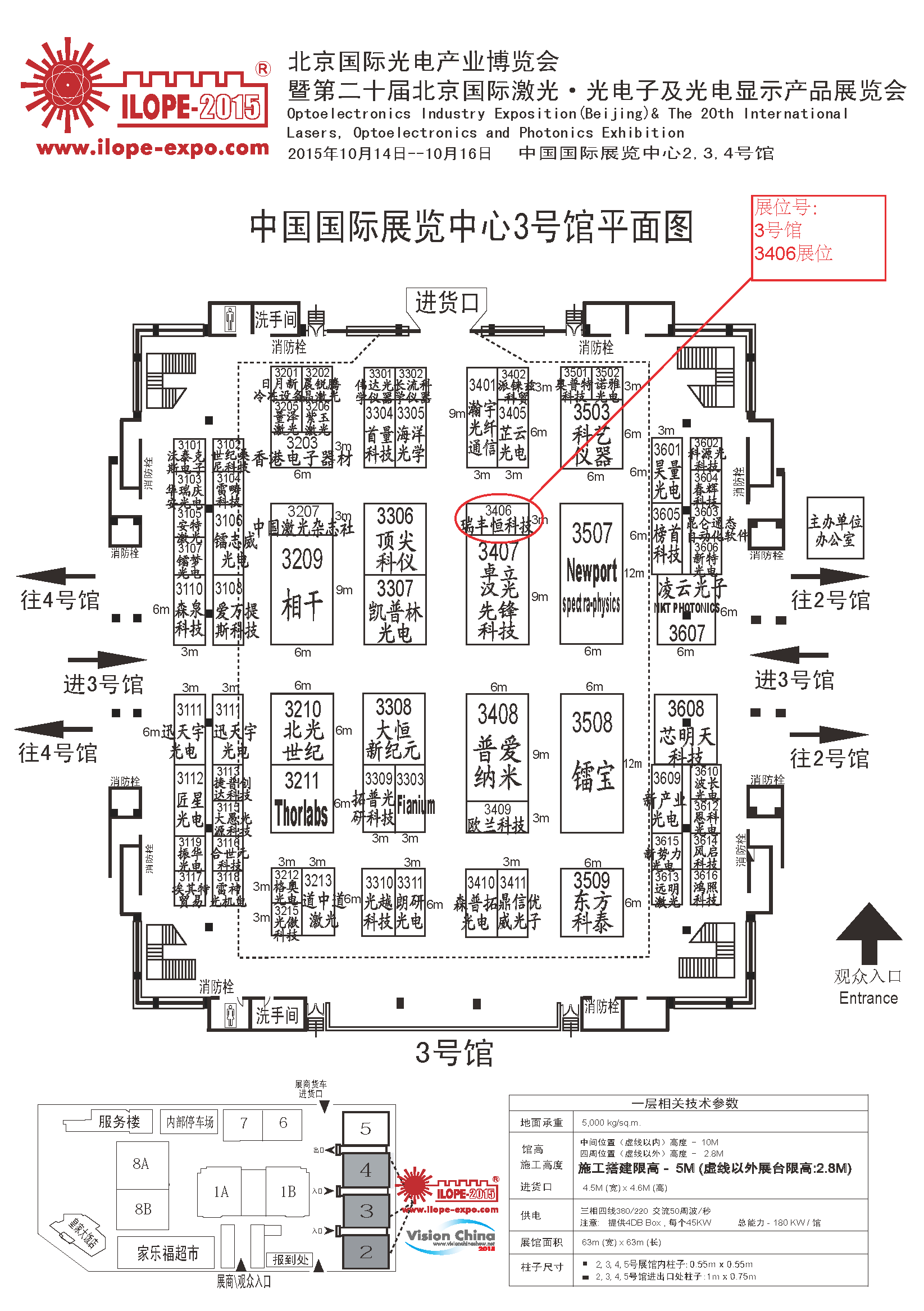 关键词:
---