Ultraviolet laser cut nylon cloth, the edge of the cutting edge is small, and the edges are not burnt and black.

Nylon cut with a diameter of 0.5mm, the heat effect is small, and the nylon thread is not burnt.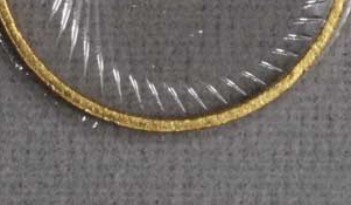 Ultraviolet laser cutting film. The cutting edge does not yellow, does not smoke, and is highly efficient.